The Fitzwilliam Museum Bicentenary: Object of the Month
The Fitzwilliam Museum, Cambridge, celebrates its 200th birthday in 2016. Blue Twisted Form has been chosen as March's Object of the Month, and the Museum has made a short film about my idea behind the piece, as well as technique. They also talk to Sir Nicholas Goodison who, together with his wife, has gifted dozens on pieces to the museum with the help of the ArtFund, and particuarly what led him to choose this piece.
The Blue Twisted Form will be on display in the Glaisher Gallery throughout March in the Museum.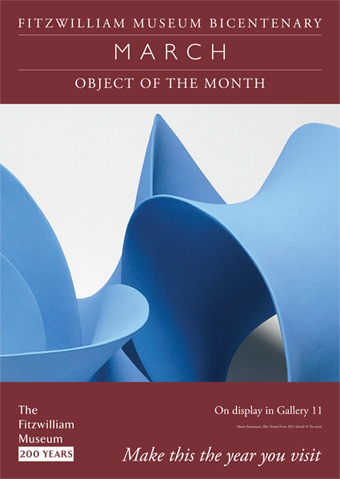 Posted on 8 March 2016